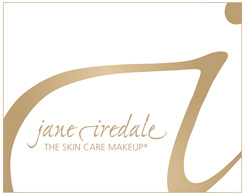 Jane Iredale introduced her breakthrough makeup line, the skin care makeup Mineral Cosmetics in 1994.  It was the first complete makeup line on the market to offer color enhancement, as well as proven skin benefits.  Her products are based on micronized minerals and are made without fillers and binders (such as talc and mineral oil), chemical dyes or preservatives.
[eshop_list_subpages]
6 Reasons for Make-up in the Medical Office:
Minerals provide proven UVA/UVB (broad spectrum) protection.
Patients need post operative care by their Physician.  "When Physicians' are looking for ways to improve their patients' experience, our mineral makeup can give them instant gratification by immediately improving the appearance of the skin, " says Iredale.
Because mineral cosmetics actually help calm the skin, they can be applied much sooner than traditional cosmetic formulations after procedures.
Mineral makeup can invisibly camouflage numerous skin imperfections such as brusing, closed incisions, teleagiectasia, blemishes, scarring, port wine stains, melasma, dark circles and signs of roasaces, to name just a few conditions.
Because minerals are inert, they do not support the growth of bacteria.
Unlike traditional camouflage makeup that is heavy, greasy and difficult to apply, patients can master the art of applying mineral makeup in one brief setting.