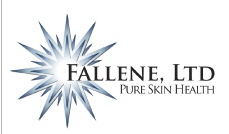 Fallene has worked extra hard to develop nothing short of the world's finest line of skincare products for the protection from the fullest spectrum of solar radiation. Their different formulas are each carefully engineered to balance specific needs and conditions and offer you unparalleled defense against the relentless effects of the sun.
If you are going to be in the sun, you need the best Solar Protection Formula you can get. You need Fallene Solar Protection Formulas.
Fallene products are mineral based, free of chemical sunscreen filters, and engineered to better balance specific needs. Undoubtedly, one of the world's best solar protection skincare products.
[eshop_list_subpages]