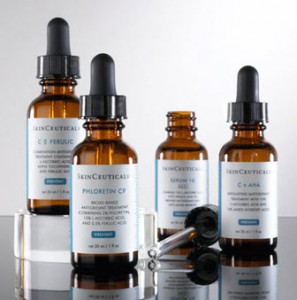 Even the best broad-spectrum sunscreen can only block up to 55% of the damaging free
radicals from UV exposure.  SkinCeuticals antioxidants are specially designed and
clinically proven to provide the most advanced protection from environmental aging.  When used together, SkinCeuticals antioxidants and suncreens provide ULTIMATE PROTECTION – preventing the visible signs of photoaging, and promoting optimal skin health.
[eshop_list_subpages form='yesqty']